Sanur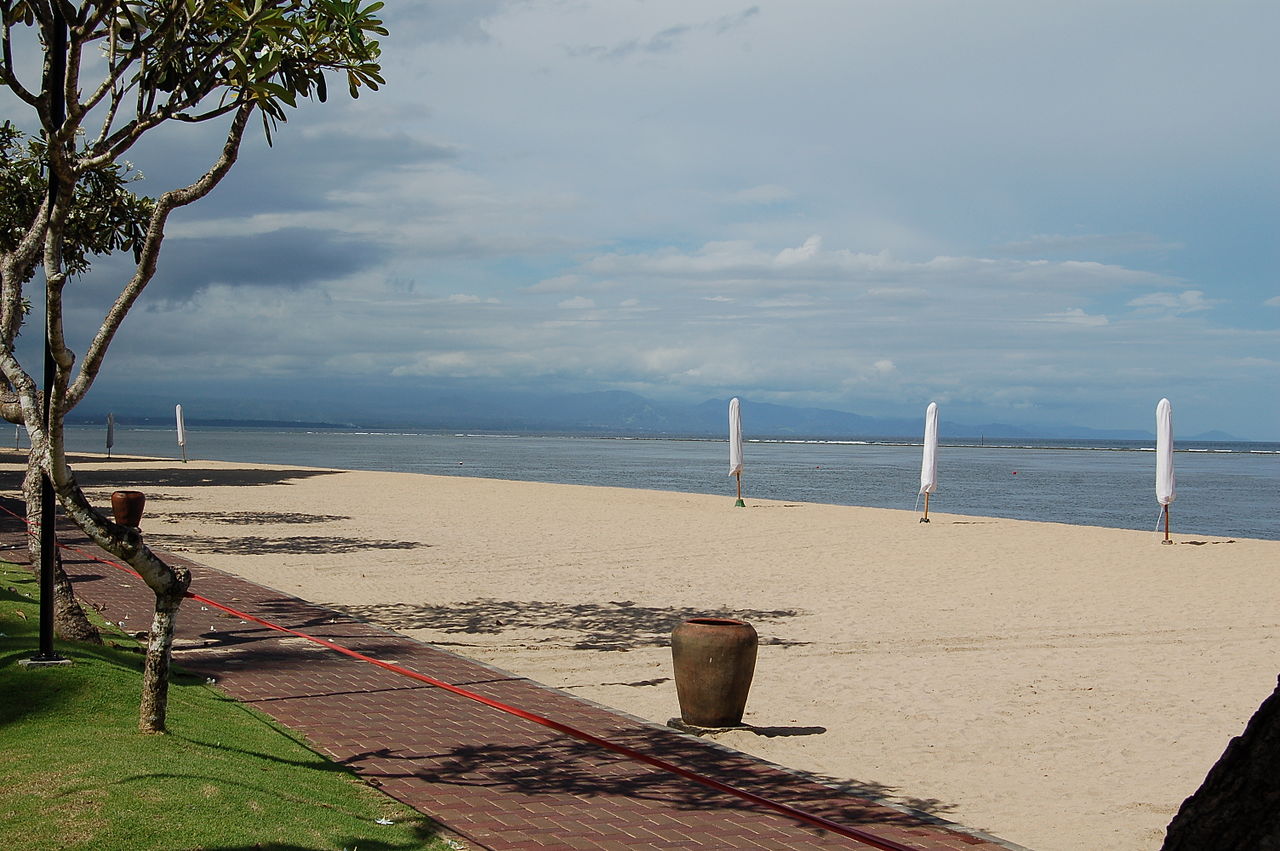 Sanur
Sanur is a coastal stretch of beach of Denpasar city of southeast Bali, about 30 minutes drive from Ngurah Rai International Airport, which has grown into a little town in its own right. A 5.1 kilometers of the Sanur's coastline from Matahari Terbit Beach to Mertasari Beach has been ready reclaimed in 2008.
Among Bali's first hotels and beachfront retreats, together with an eclectic mix of restaurants, shops and bars and an assortment of innovative and modern entertainment venues share the Sanur Beach coastline. Known for its laidback atmosphere, Sanur Beach maintains its wealth in arts and culture, making it an ideal destination to enjoy the best of both eras, classic and contemporary.
As with many of Bali's beaches, Sanur has lost a significant amount of its sand and groins have been built to try to retain what remains. Comfortable salas sit on many of these making for a comfortable spot to while away a hot afternoon. Midway along the beach there is even one that can only be swum to (or waded to at low ride).
Even though Sanur is not as hectic as trendy Seminyak, it is still heavily touristed and those seeking an untouristed Bali beach experience won't find it here. This is one of the island's original "tourist areas" and today is especially popular with families with kids. Occasionally referred to as "Snore" the pace here is far slower and sedentary than Kuta/Seminyak and by midnight just about everywhere is shutting up shop.
The northern part of Sanur beach was used as the landing site for the Dutch invasion troops during the Dutch intervention in Bali (1906). During World War II, Sanur was again the entry point through which the Japanese forces landed to occupy the island of Bali.
Today Sanur contains a number of hotel resorts such as the Fairmont Sanur Beach Bali and Bali Hyatt, The Zen Villas, etc.
Traditional fishing boats can be seen on the beach of Sanur offering a scenic view of the island Nusa Penida.
| | |
| --- | --- |
| Country | Indonesia |
| Country name | Indonesia |