General
Villa Lulito
4 bedroom pool villa in Oberoi area Bali
Villa Lulito is an elegant colonial retreat located at the pulsing heart of chic Seminyak just moments away from Petitenget beach on Bali's sunset coast.  This fully staffed villa sets a stylish tone as a tropical getaway for families or groups. Four white plantation-style pavilions border a 15-metre azure pool that forms an outstanding centrepiece for a small soiree.  The two-level sleeping pavilion houses four luxurious bedrooms while three sleek open living areas provide a collection of zones to chill, engage or play.  Chose between formal feasts in the smart dining area or casual alfresco meals at the dining table nestled within the villa's lush gardens.
Villa Lulito offers chic exclusivity to the discerning traveller.  Located in Seminyak's upmarket Oberoi district, this stylish retreat with a palpable colonial twist is only a short walk from the beach, world-class dining and a profusion of cool cafes and hip boutiques.  The villa makes a perfect venue for a sassy soiree or intimate dinner before hitting the uber chic-nightspots that sizzle year round.
This elegant, white-on-white residence with a nautical theme combines the exclusive services of a villa manager, chef, service staff and round-the-clock security to create a chilled atmosphere of tropical refinement.  With plenty of space for all, Villa Lulito is an ideal choice for a family holiday or groups of couples or friends.
Four luxurious pavilions arranged around a generous 15-metre swimming pool combine to create one stunning residence.  The two-level sleeping pavilion has a wide balcony with views over the pool that glows neon blue at night.  Lush landscaped gardens fringe each pavilion and provide a setting for alfresco dining.  A full kitchen and casual dining space are housed in another pavilion while a formal dining area adjoins plush living spaces that are decorated with graceful furnishings and modern facilities in a grand central pavilion.
Villa Lulito is a tropical urban escape within easy reach of many unique Bali experiences. With a quick phone call from your villa manager, spa therapists will wing their way to the villa for professional treatments in relaxed privacy, or day trips can be arranged to dramatically beautiful rice terraces or the artists' town of Ubud, sublime yoga retreats, international quality golfing, boating and surfing breaks.  And at the end of the day, it's a joy to return to an evening of five-star luxury and gourmet cuisine at your villa.
QUICT FACT
LOCATION: Oberoi, Seminyak, Bali, Indonesia.
CAPACITY: 8 adults OR 6 adults and 4 children (4 ensuite bedrooms with three king-size beds and four single bunks).  A queen-size bed can be added to the bunk room to accommodate 2 adults.   When children also occupy this room there will be an extra charge.
LIVING AREAS: Living/dining pavilion; kitchen/dining pavilion; garden pavilion lounge; outdoor dining for 8; indoor dining for 8.
POOL: 14.7 x 7.6 metres.
STAFF: Villa manager; private chef and assistant cook; housekeeping; service staff and security.  Additional staff including babysitters, masseuses are available on request, at additional cost.
DINING: Western, Asian, vegetarian and children's dishes.  Requests accommodated including special diets.
COMMUNICATION: WiFi Internet access; mobile phone coverage.
ENTERTAINMENT: Satellite TV; DVD player; Bose sound system; iPod dock.
FOR FAMILIES: Villa Lulito is very well equipped for families. Facilities include: designer bunk room for 4; baby cot; books; DVDs; games and some pool toys.
SPA: In-villa treatments from a comprehensive spa menu can be arranged.
TRANSPORT: The villa's central Seminyak location means that many attractions are within easy walking distance.  If additional transport is required, the villa manager will arrange for a private car or metered taxi service, at additional cost.
ADDITIONAL FACILITIES: Barbecue; Diesel powered back-up generator; safety deposit boxes.
PROPERTY AREA: 800sqm (villa). 1,000sqm (land).
VILLA LAYOUT
INDOOR LIVING:
– Spacious, open-fronted elegant dining room seating up to eight guests
– Fan cooled living area with large comfortable couches and cushioned club chairs, flat screen TV, DVD player, books, Bose sound system with iPod dock, loaded iPod and library.
– Charming garden pavilion with cushioned rattan daybeds and deep sofas
– Fully equipped, fan cooled kitchen with a lounge area and casual dining for eight people.
OUTDOOR LIVING:
– Landscaped tropical gardens
– 15-metre pool, beautifully lit at night
– Large stone terraces furnished with sun loungers and cushioned club chairs
– Covered terrace with seating of comfortable chairs and occasional tables overlooking the pool
– Eight-seater dining table for tropical alfresco feasts
VILLA ROOMS
MASTER BEDROOM:
– Situated on the upper floor of the sleeping pavilion
– King-sized netted bed with reading lights
– Sliding doors onto large balcony overlooking the pool
– Ensuite bathroom with a freestanding tub
– Expansive walk-through wardrobes
– Sliding doors connect to the children's room
THE CHILDREN'S ROOM:
– Situated on the upper floor of the sleeping pavilion
– Four custom-built netted bunk beds (and option for extra queen-size bed or twin beds to be added)
– Brightly coloured cushions and plenty of books, DVD's and games
– Ensuite bathroom with separate shower and toilet
– Balcony access
GUEST ROOMS:
– Both situated on the ground floor of the sleeping pavilion
– Tropical style sets a chic tone
– Furnished with king size beds and rattan trunks
– Ensuite bathrooms
LOCATIONS:
Villa Lulito is a tropical oasis secreted away at the edge of stylish Seminyak.  The villa is within walking distance of fabulous cafes, world-class fine dining, uber-chic nightlife and the beautiful Petitenget Beach with its important beachfront temple and spectacular sunsets.  Great shopping is available in all directions, while some of Bali's best surfing breaks  are only a few kilometres away.  Those interested in Balinese culture can easily pop up to Ubud on a day trip, and golf lovers can chose from the nearby New Kuta Golf Club and the award-winning Greg Norman designed Nirwana Bali golf course, which overlooks the sacred Tanah Lot sea temple to create one of the golfing worlds most beautiful coastal backdrops.
Address:  Oberoi, 12B Gg. Darma Seminyak Kuta, Kabupaten Badung, Bali 80361, Indonesia
#VILLA RATES
Price per night (USD)
from 808 ++
++ Villa rates are subject to 15.5% service charge, taxes, etc
Check-in time
14:00
Check-out time
12:00
Check-in time
14:00
Check-out time
12:00
Facilities
Air Condition
Car rental
Catering service
Dining room
Free Airport Transfer
Free WiFi / Internet
In room: Free toiletries
In room: Hairdryer
In room: IDD Telephone
In room: Minibar
In room: Safety Deposit Box
In room: TV
Laundry service
Lounge
Outdoor pool
Private kitchen
Sun chairs
We are sorry, there are no reviews yet for this accommodation.
Seminyak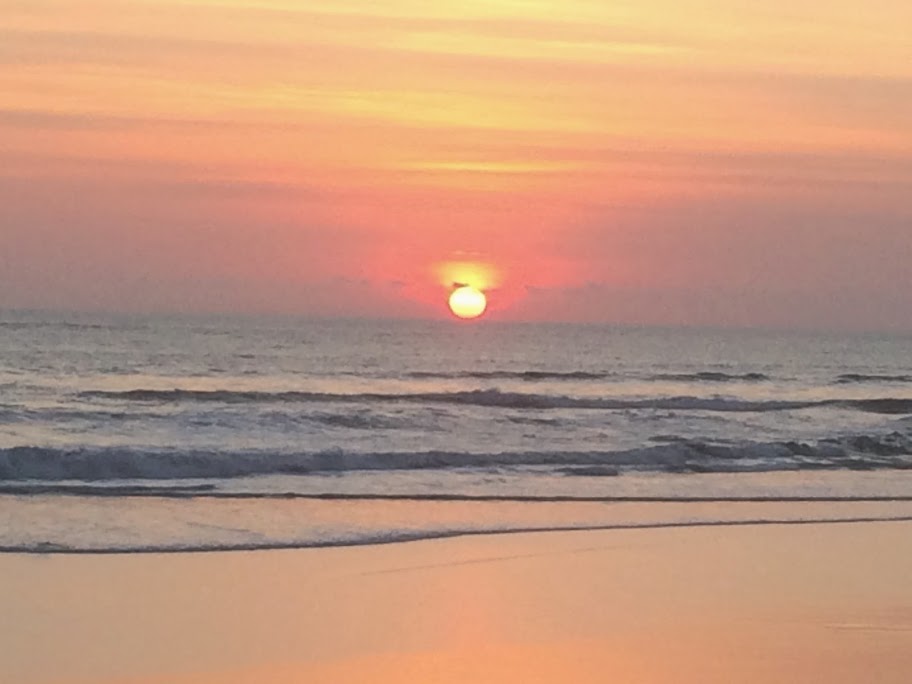 Seminyak
Seminyak's Petitenget Beach offers a more secluded ambiance compared to its sister strands of Kuta and Legian to the south. However, after sunset a livelier nightlife scene takes over.
Chic hotels such as the W Retreat & Spa, or premier dining and entertainment venues such as Ku De Ta and the Potato Head Beach Club, have all garnered an international following.
Seminyak Beach offers a more refined resort feel compared to its neighbouring areas of Kuta and Legian, home to among the island's best dining, nightlife and entertainment venues. Seminyak outshines the two as the island's most prized beach resort area. Undercurrents are usually strong, and surfing is mostly for the advanced. Other activities to be had along the coast include horseback riding that starts from the Umalas stables in Canggu in the north, down to Seminyak's Petitenget coast and Legian's Blue Ocean Beach area. Seminyak sunsets are not to be missed, best enjoyed while chilling out with friends around the glitzy poolsides of the WooBar at the W Resort Bali, or down on the beachfront lawns of Ku De Ta or the Potato Head Beach Club.
It is hard to imagine that only ten years ago this was a distinctly separate village, and something of a backwater. Development has occurred at an astonishing pace, and as well as absorbing all green space which formerly separated Seminyak from Legian, it is now almost impossible to determine where Seminyak ends and the nearby villages of Petitenget, Umalas and Kerobokan begin
Beaches:
Seminyak Beach offers a more refined resort feel compared to its neighbouring areas of Kuta and Legian, home to among the island's best dining, nightlife and entertainment venues. Seminyak outshines the two as the island's most prized beach resort area. Undercurrents are usually strong, and surfing is mostly for the advanced.
Echo Beach is one of Bali's most recently christened surf spots. The nickname overshadows its local name 'Pantai Batu Mejan', after a significant Balinese Hindu sea temple on site.
Petitenget Beach is a continuous expanse of grey sand stretching in both directions as far as the eye can see. To the south it becomes Legian Beach and then Kuta Beach, but is noticeably quieter than both. The sunsets here are famous, and opportunites abound to mix with the glitterati who frequent the high end beach front estalilshments such as Ku De Ta. Easy access points to the beach are at the end of Jalan Dhyana Pura, and from the large public car park (Rp 2,000) between Petitenget Temple and La Luciola restaurant.
Get Around at Seminyak:
The streets of Seminyak are increasingly jammed, with Jalan Laksmana being a particular black-spot. Your best options here are to walk or rent a motorcycle/bicycle. Taxis are everywhere available for a small price. Be sure the taxi driver put on the taximeter.
Nightlife:
Most of the lounges and clubs in Seminyak offer elegant interior designs and outdoor landscapes with green beachfront lawns and pools lined with shaded daybeds and facing the surf. Some also feature poolside bars, serving an extensive array of fine quality cocktails, martinis, wines, champagnes and vodkas. From the long-standing Ku De Ta, the elegant Potato Head Beach Club and WooBar at the W Retreat along the famous Jalan Petitenget, to the slightly far end of Batubelig Beach where the refined Mozaic Beach Club resides, Seminyak offers night owls among the island's greatest haunts and watering holes.
Please note:
Current underflows can be strong, always swim between the red and yellow flags, don't swim too far out! Do not leave your belongings unattended on the beach.
Do not do drugs! It can carry the death penalty, and there are enough foreigners residing in Bali courtesy of the Govt. prison service!
Do not  touch people's heads – it is very offensive to Hindus.
Do not forget to look and listen while you cross the road. Cars may stop, motorbikes may not!
Do not walk in front of people praying.
At cremations, do not get in the way of the attendees – however important that photographic opportunity is!
Women are not allowed to enter temples during menstruation.
In a temple: Always wear a sarong and sash.
Driving: In Bali always expects the unexpected; always keep your eyes open and your mind on driving.
Money changers:
Please be very careful when changing your money. Always check the rate of exchange and commission (if any) the money changer is taking. Most importantly, always count your money before you leave the premises and if you can, bring your own calculator, as the ones used by some places can be "a little inaccurate".
Seminyak Map & Hotels:
[tp_hotelmap_widget coordinates="-8.691166, 115.157061" width=100% height=500 zoom=12 subid=""]
Attractions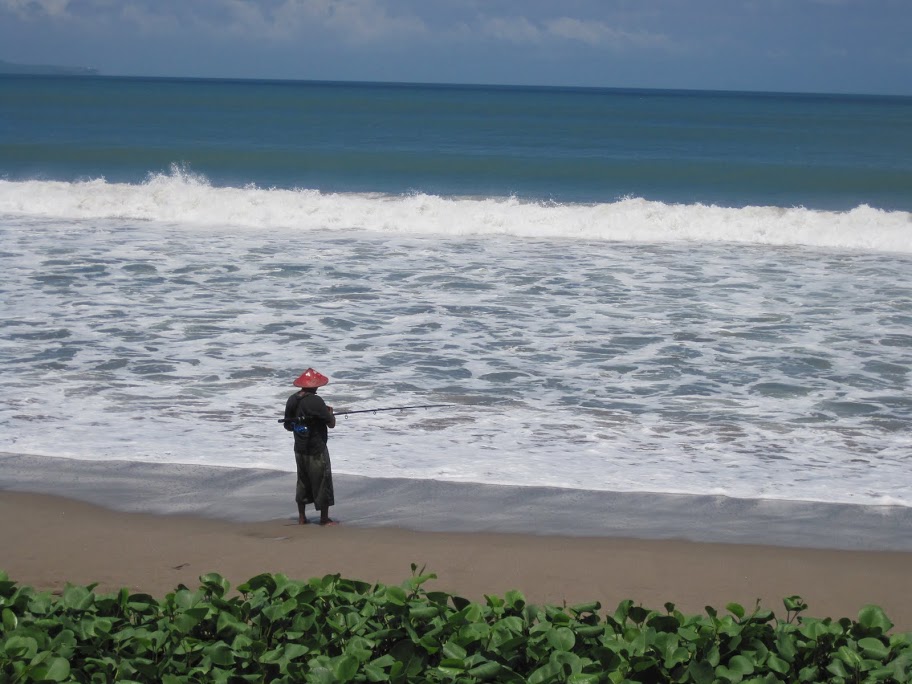 Seminyak Beach and Petitenget Beach is a continuous expanse of grey sand stretching in both directions as far as the eye can see. To the south it becomes Legian Beach and then Kuta Beach, but is noticeably quieter than both. The sunsets here are famous, and opportunites abound to mix with the glitterati who frequent the high end beach front estalilshments.

Pura Petitenget at the beachside off Jl Petitenget is a compact, pretty Balinese temple, which is known for particularly spectacular beach-side ceremonies. A must-see, especially if you're staying in the area, the centuries-old temple comes to life during its festive 210-day anniversaries. The name of the street that runs parallel to the beach is actually taken from the temple. Also, the namesake Petitenget Beach is only a few steps away from the temple where visitors and locals enjoy the best spots to share in the gorgeous sunset moments.

Biasa ArtSpace is the sister enterprise of the renowned Bali-based Biasa fashion brand. It is located only steps away from the Biasa Seminyak flagship store on the main road, and houses a fine collection of contemporary art that will appeal to art and fashion lovers in mind. Regular exhibitions are held featuring great and upcoming contemporary Indonesian artists are masters at various forms from paintings, figurines, to enigmatic sculpture and other awe-inspiring works. Location: Jalan Raya Seminyak 34, Seminyak

Kendra Gallery serves as a unique art space where you can freely drop in to browse through the vibrant works on display, and where like-minded visitors mingle with the creators behind the artworks at any of its featured exhibition openings. A great place to escape the hectic traffic of downtown Seminyak, Kendra Gallery is within a 10-minute walk to Jalan Laksmana. Location: Jalan Drupadi 88B, Seminyak.


Things to do: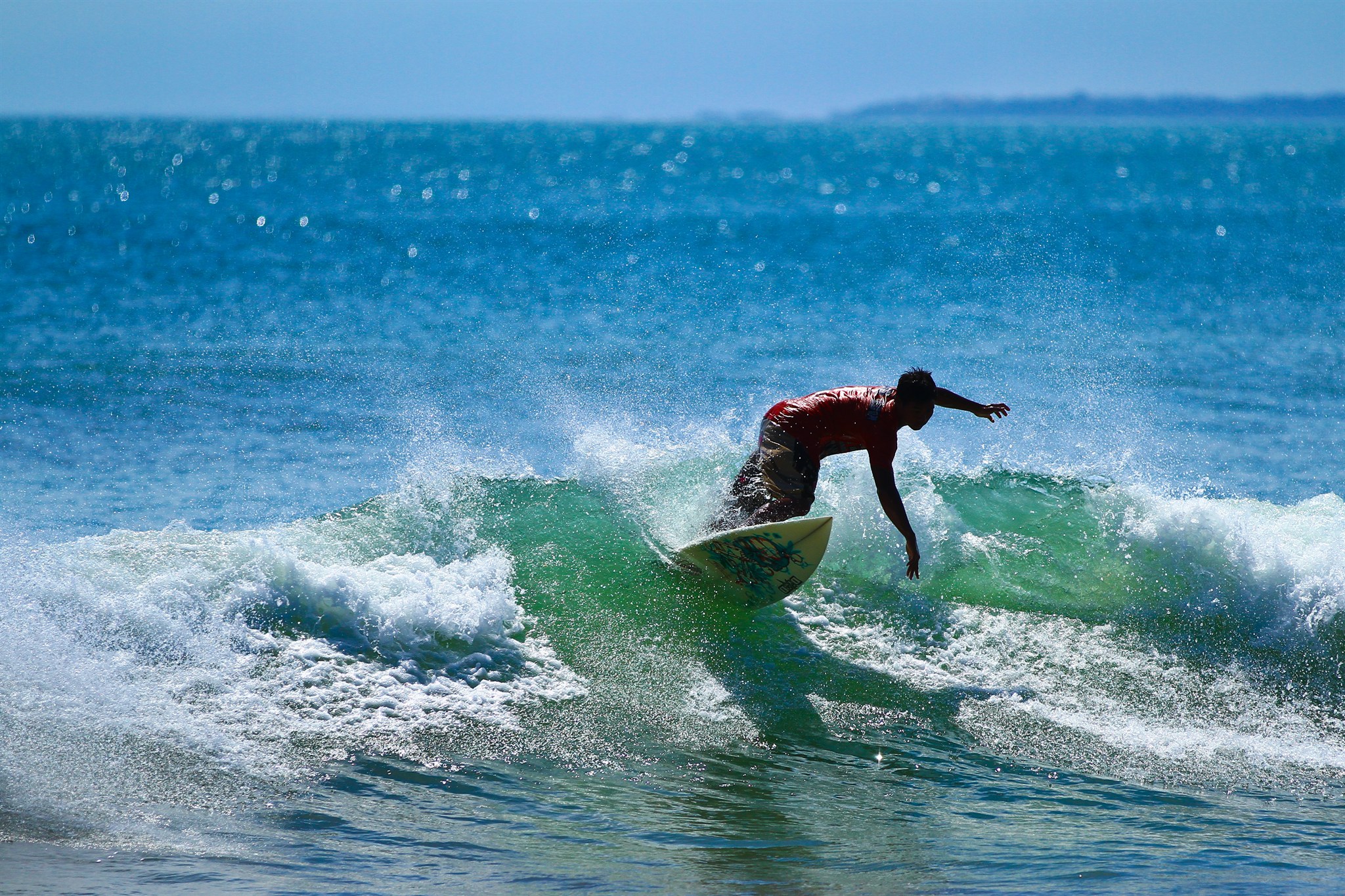 Seminyak is the high-end spa capital of Bali. Your spa experience here will be one of great luxury in a sophisticated setting. You pay up for all of that of course, but the prices are still 50% or more cheaper than you would pay in a western country. Fashion stores and top dining spots with international chefs cooking up world-class cuisine line the streets, from Jalan Petitenget to Jalan Kayu Aya.

Sufting: Conquer the waves around Seminyak - No matter if you are new to surfing or you are an experienced surfer, the beaches around Seminyak offer great opportunities. Beginners will find suitable waves at Kuta and Legian beach, while expert surfers can take on the more challenging breaks at the beaches north of Seminyak. Boards can be rented almost everywhere, and several surf schools around Seminyak will teach you to master waves.

Visit one of Seminyak´s stylish beach clubs - Along the beach, several elegant beach clubs attracts the glitterati of Seminyak. You shouldn't deny yourself a visit to at least one of them whether it will be for a lazy breakfast, to lounge by the pool during the day, to watch the sun sets into the Indian Ocean, an evening cocktail, or to dine in one of the beach Club restaurants, which are among some of Seminyak's best.

Rooftop dining Seminyak is having a love affair with rooftops. And why not, when the weather is this good? SOS Supper Club, on the roof of Anantara Seminyak hotel, is the leader of the pack, with nightly DJs and unfettered views of the Indian Ocean. Book a table under the stars for a steak dinner or flop on a day bed to snack and watch the stars come out with a Bali Classic in hand (strawberry, lime, cranberry, lychee with pomegranate juice and sparkling wine) or a pitcher of SOS punch.

Shopping - The island's best fashion is found in Seminyak, with beautiful, often handmade clothes at a price you'll never find in Europe, USA , Japan or Australia.

Join the party crowds at Seminyak's clubs - Seminyak might still be the home of Bali's craziest nightlife, but if you want to party in style Seminyak is the only place to be. Friday and Saturday night are the liveliest any time of the year, but in the peak seasons you can dance on the beach or sip cocktails until late any night of the week.

Restaurants
The best restaurants in Seminyak make up most of Bali's greatest and most well-established dining spots, with the streets throughout this upscale beach resort area being recognized as must-visit dining destinations.

Ku De Ta is easily one of Seminyak's famous long-running nightlife institutions – often considered the trendsetter for upscale nightlife and beach dining in Seminyak, and an inspiration to other similar beach club venues all over the island. The venue features a unique layout with a main restaurant area, a dedicated bar, a centrepiece lawn bordering the beachfront where all special events take place and a special private loft for secluded VIP-style moments.

Mozaic Beach Club extends the quality-dining scene of Ubud's Mozaic Restaurant Gastronomique to the southern shores of Bali, with a twist. A poolside bar and lounge with a seaside sundeck offers a laidback alternative to the sophisticated private dining restaurant north of the blue tiled pool. As the only beach club on this black-sand beach, Mozaic Beach Club offers two different dining scenes.

SOS Supper Club is one of Seminyak's trendiest chill-outs, offering a relaxing vibe, stylish settings and a high vantage point overlooking the rolling surf and dramatic sunsets. Comprising an open-air restaurant and cocktail bar, and a lively space for gigs and clubbing, the venue forms the signature lounge of the Anantara Seminyak Bali, located at the beachfront end of Jalan Abimanyu (formerly known as Jalan Dhyana Pura).

Potato Head Beach Club has fast gained popularity as one of the most happening venues in Seminyak, joining the array of world-class hotspots that line this upscale, cosmopolitan coastal village. The venue is next door to the W Retreat, and its access from the main Jalan Petitenget road is similar to W's, with a long and narrow lane that transports you to a world of drinks, dining and partying on its lawn beachfront.

Cocoon is a striking venue on the corner of Jalan Double Six, the legendary beach street famous for its hangouts and nightlife in southern Seminyak. It features an inviting blue centrepiece pool surrounded by white sun loungers, serving as a cool pool retreat with sea views and embroidered traditional Balinese parasols by day. Cocoon serves Asian fusion and Mediterranean cuisine and offers a great chill out scene with innovative cocktails to match the sunsets. (Jlan Double Six).

Hu'u Bar is among the most celebrated venues on Jalan Petitenget in Seminyak. The venue is part of the Hu'u brand that also features a restaurant and luxury accommodation facilities. Hu'u first opened in 2001 and has since enjoyed success with crowds of partygoers and diners from around the world.

Mint Bali - If Seminyak's well-established venues don't get you grooving enough, you might want to check out this latest addition on Jalan Petitenget that specifically caters to lingering clubbers who still have the oomph to dance into the wee hours. Mint Bali is a go-to place for late evening drinks and after-dinner gatherings with friends.

Pull up at smokin' Mamasan, the cooler little sister to Seminyak dining stalwart Sarong, and order the snapper dumplings for a taste epiphany (Jl Raya Kerobokan 135.

Mades Warung - Don't be expecting the usual dingy tiles and rickety tables at the island's most famous warung (restaurant). Made's is all-singing, all-dancing, with a cute little Balinese dance show each night. At Jl. Seminyak.

Other good Restaurants are: Ultimo, Chanti, The Breeze (alli in Jl. Kayu Aya). and Metis in Jl. Petitenget.
---
Read more
Thank you for using BaliDiscover.com

Please fill out the form below completely as this will enable us to make suitable suggestions tailored to your specific requirements.
Please check our terms & condition for villa reservation.

Here you can make an inquiry for your next Bali villa holiday:
What happen when you send this form:
After you send your reservation inquiry we will contact you soon as possible by mail if your requested villa is available.
You will receive all details about your inquiry by mail.
Please allow us up to 24 hours to proceed your inquiry and reservations.