Availability
We are sorry, there are no rooms available at this accommodation at the moment
General
The Holiday Inn Resort Baruna
Tuban Kuta, Bali. 5 star Resort.
Hotel Location
The new Holiday Inn Baruna Resort Bali is located on large terraced tropical gardens situated along a white and sandy beach of Tuban beach, facing the Indian Ocean. The hotel was open in 2009 . Only five minutes from Kuta Centre, which offers an amazing range shopping, visitor's attractions and lovely sunset shores. 10 minutes drive from the Ngurah Rai International Airport. 30 minutes from Tanah Lot and 30 minutes from art village of Ubud.
The Holiday Inn Resort Baruna Bali offers guests a choice of 195 Balinese inspired rooms over 3 floors, which are stylishly prepared with modern and functional facilities and feature balconies with views of the tropical gardens or Kuta Beach.
Hotel Facilities
The Holiday Inn Baruna Resort Bali offers a wide range of facilities to guests, including a lobby with a 24-hour reception, currency exchange facilities, newspaper stand. Younger guests will enjoy the children's playground and kids' club, and dining and drinks are available in the 2 restaurants, café and bar. Alternatively, guests may like to take advantage of room service. For business travellers, conference facilities and WLAN Internet access are available. A car park is available for those arriving by car, and a laundry service is provided for an extra fee.
The Hotel offering following Amenities: 2 restaurants, lobby-bar, free shaped swimming-pool, children pool, pool-bar, conference facilities, entertainment-stage, business center, fitness center, chlidren facilities (playground, kids-club, babysitting).  Also: tour-counter,  boutiques, tour & travel desk, car rental
Hotel Service:
24 hours room service, secretarial services, laundry & dry cleaning service, babysitting service,  conference & meeting service, in-house doctor on call, traditional massage, taxi service, currency exchange, postal service, photo service, shuttle bus from/to Airport and Kuta.
Sport and Recreational Facilities:
Swimming pool, tennis-court, fitness center, sauna, massage, surfboard rental.
Room & Suites:
The Holiday Inn Resort Baruna Bali offers guests stylish rooms with fresh, clean lines complete with Balinese touches. Most rooms have tropical garden or ocean views from the private balconies. Holiday Inn Baruna Bali offers connecting rooms upon request, making it an ideal vacation spot for families and friends.
The facilities in all rooms include individually controlled air conditioning, private bathroom (toilet, shower, hairdryer), IDD telephone phone, private balcony/terrace, mini bar, color TV with international satellite channel,  tea & coffee making facillities, private safe deposit boxes.
Superior Room: Bedding is 1 King Bed or 2 Single Beds. Maximum room capacity is 2 Adults & Children.
Garden Room: Bedding is 1 King Bed or 2 Single Beds. Maximum room capacity is 2 Adults & Children. Nice fiew to the lush tropical gardens
Ocean Room: Bedding is 1 King Bed or 2 Single Beds. Maximum room capacity is 2 Adults & Children.  Ocean sea view.
Best hotel rates at:
Check-in time
14:00
Check-out time
12:00
Check-in time
14:00
Check-out time
12:00
Facilities
24 Hours reception
Air Condition
Baggage storage
Bar
Beach Club
Children facilities
Fitness center
Free WiFi / Internet
Garden
Gym
In room: Free toiletries
In room: Hairdryer
In room: IDD Telephone
In room: Minibar
In room: Safety Deposit Box
In room: TV
Laundry service
Lounge
Outdoor pool
Private bathroom
Restaurant
Room service
SPA
Sun chairs
Tour arrangement
Wake up service
Water sports
Accommodation review scores and score breakdown
9
/ 10
Based on 1 reviews
Location

10

Facilities & Activities

9

Comfort

10

Rooms

9

Sleep quality

9

Cleanliness

9

Food & Beverage

9

Services

0

Value for money

0
Guest reviews
Joerg
2017-06-16



Very good resort on the beach of Tuban. Beachfront. clean, big pool, good location, friendly staff.

sometimes busy at the pool
Kuta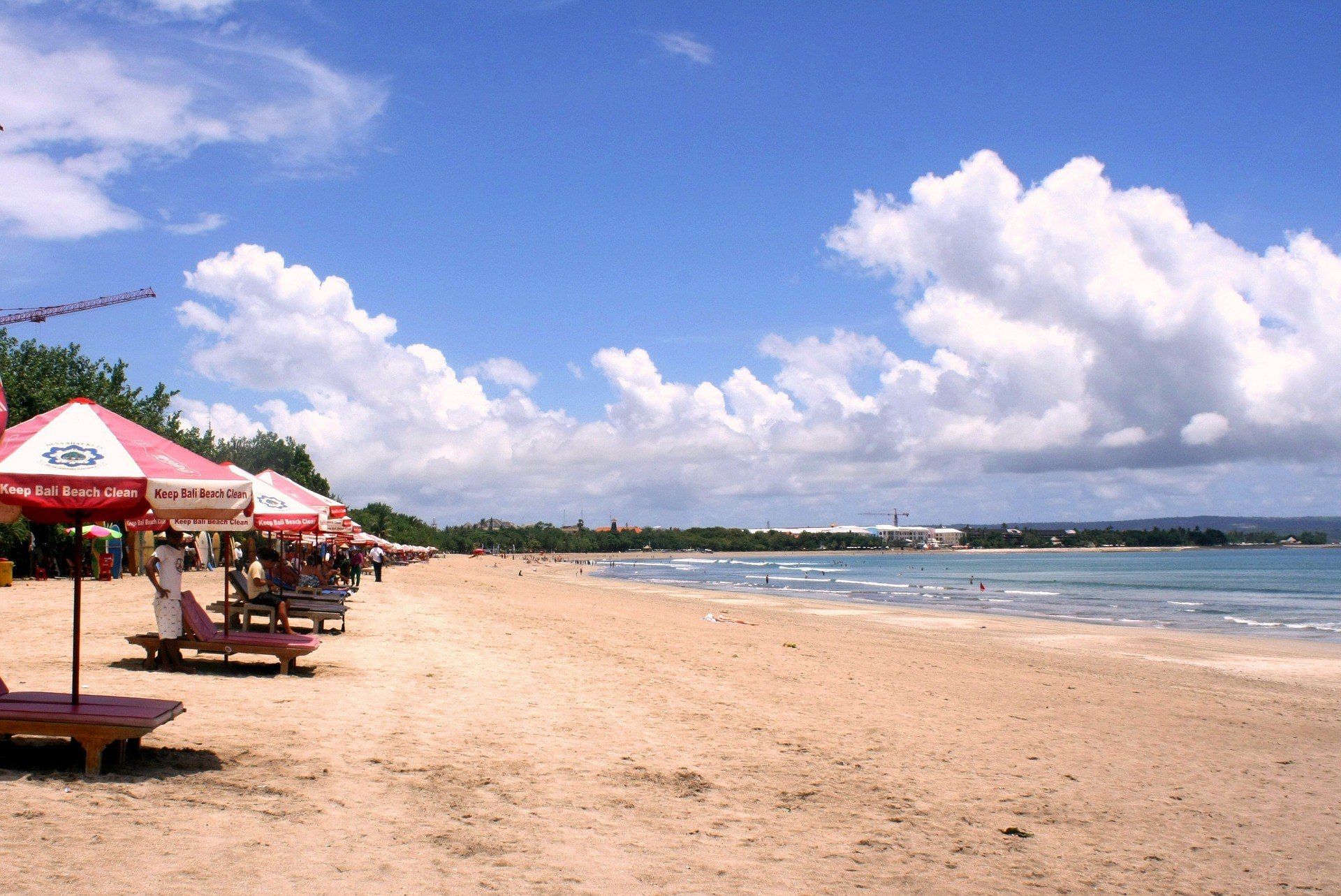 Kuta Bali
Once a lonely village on the road from Denpasar toward the Bukit Peninsula, Kuta is now a thriving tourist resort, popular mainly among the young. It is a beach for surfing although currents make it less suitable for swimming. Coast guards, however, are on constant duty during the day. Kuta faces toward the west offering beautiful sunsets. The beach sweeps in a golden arc from the airport in the south all the way along the coast to the north for tens of kilometres.
Accommodation ranges from international hotels to low budget home stays. Find here our hotel finder
The village abounds with restaurants, shops, discotheques and other tourist facilities. It is easier to find regular performances of Balinese music and dance in Kuta, staged specially for tourists, than anywhere else in Bali. Some performances are staged nightly.
The village is ideal for meeting and mixing with other people, locals as well as visitors from abroad.

The five km long sandy stretch of Kuta is arguably the best beach front in Bali. The beach is safe, partially clean, well-maintained, although the beach vendors remain annoying pushing massages, hair braiding, cigarettes and surf boards. The long wide stretch of sand is often full of sunbathers and although most of the serious surfers have moved on to newer pastures, there are still plenty of surf dudes around at most times of the year, and especially so during peak season.
As you move north along the beach to first Legian and then Seminyak and Petitenget it becomes progressively quieter and less frenetic.
Two of the most popular laneways are called Poppies I and Poppies II where bars and restaurants are packed in among shops and guesthouses / losmen (cheap hotels). It is easy to get lost in this area and just as easy to pop back into civilisation again as most roads lead either to Jalan Legian, Jalan Pantai Kuta or one of the Poppies lanes. The main backpacker area is on a lane that runs in a northerly direction off Poppies II and is confusingly referred to as Jalan Benesari even though this is also the name of the road further north that travels east to west and connects the beach to Jalan Legian.
The area of south Kuta closest to the airport is more correctly known as Tuban, but this name is rarely used.
Due to the ever increasing popularity of Bali, Kuta is continually developing, and is not short of unsightly, poorly planned buildings. It can come across at times to be chaotic, overcrowded and congested. However, amongst all the mayhem this place somehow works, and hundreds of thousands of visitors enjoy their time in Kuta every year.

Nightlife:

Everybody looking for some action and fun in the evening goes to "Kuta" which nowadays means the area extending about 4 miles or 7 kilometers North from the original village of Kuta and includes now Legian, Seminyak and even Basangkasa. Here are most of the better entertainment places offering everything single male or female visitors as well as couples might be looking for.

There are several places such as Sky Garden Discotheque on Jalan Raya Legian. There are 5 different dancefloors on 4 floors and one rooftop floor "Sky Garden". The huge (air-conditioned) main dance floor is often crowded, guests are a mix of locals and younger foreign visitors.

Close to the center of Kuta you find the BOUNTY SHIP with a noisy, air-conditioned disco in a big rebuild sail ship.  PADDY'S not far from the original PADDY'S is a popular Disco where you can get cheap drinks and . Much more "IN" nowadays is the newer M-BAR-GO which features really good music and a better crowd than most other places.  When most places close around 2.00 or 3.00 in the morning, night owls of all kinds continue drinking at nearby MAMA'S until sunrise.

For a somewhat more civilized evening out, you can have dinner and a couple of drinks at the bar at either TJ's or KORI in Kuta, at the open street side bar at NERO Bali right opposite AROMAS Restaurant in Kuta, at the re-built N-R-G in Kuta, at MADE'S WARUNG in Basangkasa.

You'll find a large and quite popular HARD ROCK CAFE right at the beginning of Kuta's beach road with live music from 11 p.m. to 2 a.m. Expect to find many singles of all kinds here looking for company. If you think this is too noisy, too crowded, or the air-conditioning too cold for you, try the CENTER STAGE at the HARD ROCK RESORT located in the back of the CAFE. As the name implies, the band performs on a raised stage in the middle of the huge round lobby bar until 11:00 p.m. Both HARD ROCK outlets are expensive by Bali standards.

Seminyak:

One of the most "in" and upper class venues in Bali is KU DE TA right on the beach adjacent to the Oberoi hotel. This is the place to see and be seen, and from late afternoon there is a DJ providing rather noisy entertainment for Bali's beautiful people. This is a great place to watch Bali's famous sunsets, but expect to pay for a cocktail around US$10 and more.
Cool hang outs are also the trendy HU'U Bar & Lounge near the Petitenget temple, LA LUCIOLA and THE LIVING ROOM.   Find here the Seminyak travel information

Getting arround:

Kuta stretches along the beach front all the way from the airport to Legian, and small lanes lead from the beaches into the densely populated accommodation zone. To avoid traffic-related frustrations, the best option is a combination of walking in small lanes and using metered taxis or a rented motorbike for longer excursions. Traffic jams are a constant hassle here and especially so when it is raining. It is often best to park your car before you reach downtown Kuta, and walk in. Metered taxis (taksi berargo) are ubiquitous on the streets of Kuta and are a relatively cheap and reliable way to get around, especially at night. Avoid any taxi where the driver refuses to put the meter on.

 Kuta Bali Hotel Map:

[tp_hotelmap_widget coordinates="-8.723796, 115.175228 " width=100% height=500 zoom=12]

Recommended Kuta Hotels:

[tp_hotel_widget hotel_id=1486826 responsive=true]
[tp_hotel_widget hotel_id=142702 responsive=true]
[tp_hotel_widget hotel_id=357705 responsive=true]
Attractions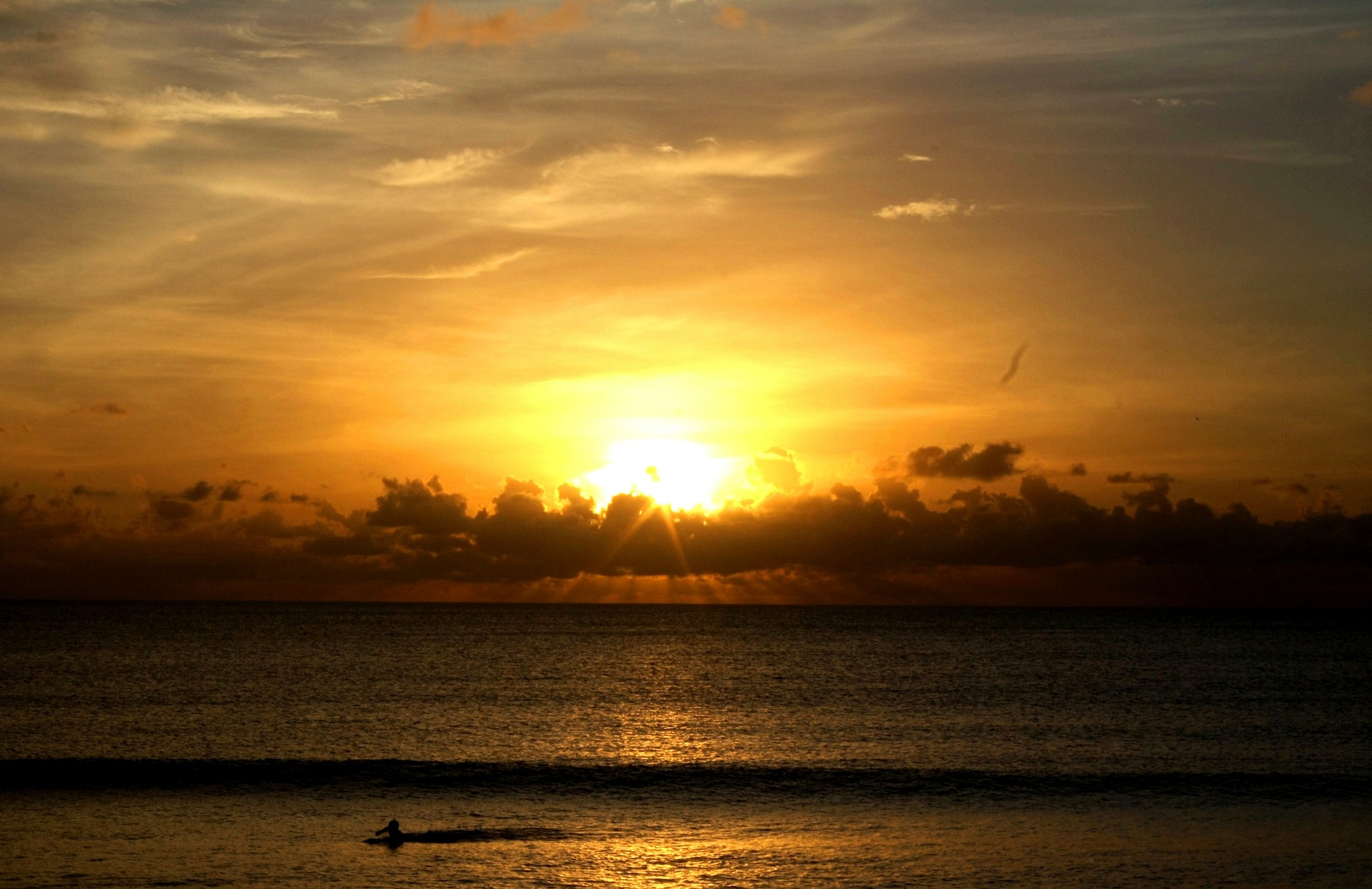 There are many events in Kuta and interesting attractions are very thin on the ground. The beach is of course very scenic here, if nearly always crowded.

Bali Bomb Memorial: This is a memorial to the 202 people murdered by the bombs on 12th October 2002, and is on Jl Legian opposite the corner of Poppies II. This is the former site of the old Paddy's Bar, and opposite the former site of the Sari Club, which is still an empty space, next to the Billabong shop. Every year on the anniversary date there is a ceremony mourning those killed or wounded by the bombs. Whilst viewing the memorial, please be calm and silent out of respect. The local Balinese will often be curious to learn if you knew or were related to any of the victims.

Beach offerings: In the mornings you regularly see Balinese people throwing offerings into the sea, especially when Nyepi is approaching. The best spot is the temple right next to the beach about 200-250m to the north of the Hard Rock Hotel.

Pantai Kuta: The beach is specially at sunset time full of locals who enjoy the beautiful sunsets at famous Kuta Beach. A big attraction for Indonesians from Java and other Islands.

Things to do: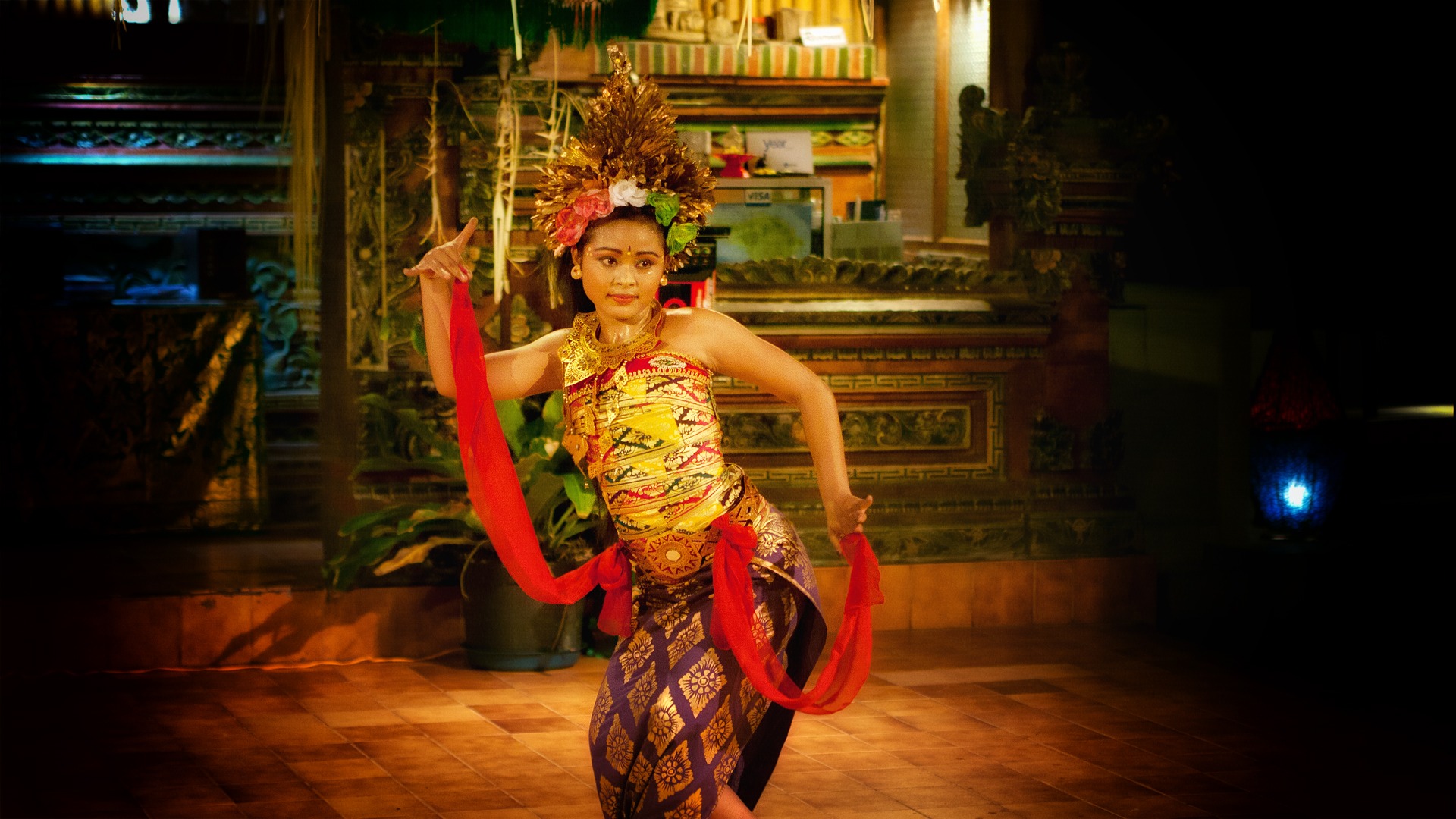 Kuta Beach is famous for: Surfing, Nightlife, Shopping, Cultural Shows at some Restaurants and Places.

Kuta is a well known destination amongst surfing enthusiasts. A long sandy beach with a lack of dangerous rocks or coral, makes the area attractive for beginners.

There are Spas by the dozen, and as Kuta is the most competitive place in Bali, prices are the lowest (as is the quality of experience). Shop around and ask for package discounts. Take a look at the place first and do not allow yourself be talked into something by touts. A well known spa is Villa de Daun on Jalan Legian. Many hotels have their own in-house spas or partner with a local operator. Reborn and Cozy are two excellent spas on the outskirts of Kuta, on Sunset Road just before the roundabout. The price is around 200.000 RP for 1-hour, but have "happy hour" specials.

Shopping: There are lots of popular surfwear/sportswear stores including Volcom, Rip Curl, Rusty, Surfer Girl Billabong and Quiksilver. These well known brands can be purchased in Kuta at prices 30% to 50% lower than you will pay at home. Your best bet is to wander the length of Jalan Legian between bemo corner and Jalan Melsati where you will find an almost unbelievable number of outlets.


Restaurants
Reccommendet restaurants are: Mamas (Jl. Legian, Kuta) Made's Warung (Jl. Pantai Kuta, Kuta), Un's Restaurant (Un's Lane (behind Made's Warung, Kuta), Jamie's Italian (Jl. Pantai Kuta, Kuta), Sushi Tei (Beachwalk, Lantai 2, Jl. Pantai Kuta), Bene Lane Cafe ,

---
Read more